Sachem Staff
Carol Anderson
Collection Specialist
Carol Anderson began working for Sachem Capital in January 2020 as the company's Collection Specialist.
Carol's background includes Assistant Treasurer and Supervisor of Mortgage Loan Servicing for Omnibank of CT, overseeing the duties and training of all servicing positions from commitment to payoff. After the purchase of Omnibank by New England Savings, Carol was promoted to Operations Officer, managing the operations of the bank's real estate owned portfolio and loan workout area. Prior to joining Sachem Capital, Carol was employed by the Town of Guilford (Connecticut) as Assistant Tax Collector and thereafter Payroll Coordinator in Guilford's Finance Department.
Carol earned her Connecticut State Tax Collector Certification and has completed multiple courses in accounting, management development, consumer lending and human relations.
Judy Barrett
Commercial Mortgage Underwriter
Judy Barrett is Sachem's Loan Underwriting Specialist with specific focus in the Florida and Texas markets. Judy is experienced in Sales, Account Management, Management and Underwriting with over 40 years of background in Insurance and Banking. Judy was a Major Accounts Representative, Account Retention Representative, Sales Trainer and National Account Sales Manager in the Insurance industry. Prior to joining Sachem, Judy was Assistant Vice President and Branch Manager for TD Bank N.A.
Judy attended Eastern Connecticut State University and graduated from the School of Finance and Management. Judy was also a licensed insurance professional for 30 years and earned the status of Certified Health Consultant while employed by Blue Cross Blue Shield.
David Bienia
Controller
David Bienia is the Controller at Sachem Capital and is responsible for the company's financial reporting and asset management.
Previously, David was Assistant Controller at Quinnipiac University, responsible for the management of assets for the University. Prior to Quinnipiac, David worked at Horizon Technology Finance Corp ("HRZN") as a senior accountant. At Horizon, he was responsible for the financial reporting of $300 million of venture debt loans. David started his career in public accounting at UHY LLP which later merged into Marcum LLP.
He holds a B.S. in Accounting from University of New Haven and an M.B.A. from Quinnipiac University.
Peter G. Giannotti
Secretary and Corporate Counsel
Peter G. Giannotti is Sachem's Secretary and Corporate Counsel. Peter has practiced law for over 20 years, specializing in real estate law. He is admitted to practice law in Connecticut and Massachusetts. Before joining Sachem, Peter ran his own law office for over ten years, focusing on residential and commercial loan transactions. He has represented lenders, individuals, and a variety of business entities during his years of practice. Prior to setting up his own office, Peter worked at Liberty Title and Escrow Company as an associate real estate attorney, closing loans in Connecticut and Massachusetts. In addition to his law practice, Peter spent a semester teaching Business Law at Albertus Magnus College in New Haven, Connecticut. Peter is also the author of several fictional novels.
Peter earned his Juris Doctor from Suffolk University Law School. He holds a B.S. in Business Management, with a minor in European History, from Bentley University
Lauren Grady
Commercial Mortgage Underwriter
Lauren Grady joined Sachem Capital in 2018. Lauren has over 20 years of experience in customer service, management, credit review and real estate lending. She started with Sachem as an Administrative Assistant in our original headquarters office and is now a Loan Underwriter. Prior to her career move to Sachem, Lauren was a processor for the Credit Bureau of Connecticut for many years, after which she became active in real estate lending as a loan officer at First Atlantic Financial.
Jeffrey S. (Jeff) Griffin
Office Manager
Jeffrey S. (Jeff) Griffin is Sachem Capital's Office Manager. Jeff is an office administrator with over 30 years of experience.
Jeff was employed by AT&T Yellow Pages (formerly SNET Yellow Pages) for over 25 years. At AT&T, he worked closely with management and sales, caring for the daily needs of the business. Jeff is known for his time management and superior organizational skills which helped him earn an AT&T "Above & Beyond" award.
Jeff earned an associate degree in Business Administration from South Central Community College.
Michael Howard
Commercial Mortgage Underwriter
Michael Howard is our Operations Manager. Mike is an experienced business executive and sales professional with over 35 years of experience in sales consulting, sales training, sales management, and general management.
Over his career Mike held several roles with companies such as SNET, AT&T, SBC Communications, and YP Marketing Solutions, the last few years as General Manager of the Fairfield County (Connecticut) region. He was a multiple sales award winner and multiple CEO national award winner.
Mike earned his bachelor's degree in Marketing from the University of Connecticut, where he was a member of the University of Connecticut Division One Soccer Team that was ranked number one in the country. In 1981, he was drafted by the Atlanta Chiefs of the North American Soccer League.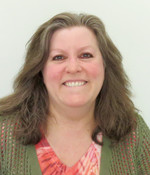 Sherri Laudano
Administrative Assistant
Sherri joined Sachem Capital Corp. on August 3, 2020 for the position of Administrative Assistant, Insurance.
Sherri has over ten years of experience in customer service and management. Prior to her career move to Sachem, Sherri worked as Head Cashier, in the Courtesy Booth and the Safe at Big Y Foods. She also worked in the positions of Head Teller and then Customer Experience Coordinator at TD Bank.
Nick Marcello
Director of Finance
Nick Marcello is the Director of Finance at Sachem Capital and is responsible for the company's financial reporting, capital markets activities, tax compliance, and investments.
Previously, Nick was Assistant Controller at Waypoint Real Estate Investments where he was responsible for the financial reporting of the firm's conventional multifamily portfolio of approximately $1.5B in assets. Nick's role included monthly operational reporting, annual audits, transactions, and tax compliance. Nick began his career at PwC in the Investment Management Group where he performed tax compliance for private equity, hedge fund, and real estate clients.
He holds a B.S. from Providence College and an M.B.A and M.S. in Accounting from Northeastern University.
Michele Murray
Assistant Office Manager
Michele Murray is Sachem's Assistant Office Manager. Michele began working for Sachem Capital in December 2019. She works with the Office Manager to implement office procedures and audits, manage ACH and loan payments, and schedule property inspections. Michele also supervises insurance coverages for loans and is back-up to the Office Manager.
Immediately after college, Michele worked for Yale University School of Medicine, Section of Nephrology, as an Administrative Assistant, working her way up to management from Financial Assistant to Accountant. She took time off from her career to care of her two children. Upon returning to the workforce, she was a Special Education Paraprofessional in the public school system, after which she worked for the Town of Guilford (Connecticut) in the Engineering and Building Department, then getting promoted to the town's Assistant Tax Collector.
Michele graduated from Quinnipiac University with a bachelor's degree in Health Administration and a bachelor's degree in Health Science.
Scott Iovene
Construction Manager
Scott Iovene joined Sachem Capital in June of 2019 as Construction Manager. In this role, Scott is responsible for implementing strict bidding and contracting procedures for projects and materials in the Construction division. Scott's focus is on reducing costs, minimizing exposures, and creating contractor accountability for Sachem's real estate owned (REO) properties. Scott plays a critical role in asset management/protection, loss prevention, and driving Sachem's bottom line.
He has since taken on additional roles in Property Management, Project Management and General Contracting. Scott's responsibilities include the planning and execution of residential "Fix-and-Flips", new home construction, and residential subdivisions.
Scott has extensive work experience in construction and management. He earned his credential as a Certified Manager of Community Associations (CMCA) with demonstrated success as a licenses Property Manager.
Geoffrey Yasevac
Marketing Manager
Geoffrey Yasevac is the Marketing Manager at Sachem Capital where he is responsible for all the companies marketing efforts.
In this capacity, Geoffrey enhances and maintains the company's website, digital advertising, and other marketing materials. He is pivotal in geographic expansion, with targeted digital advertising that allows Sachem to grow in different markets around the US. In addition to his role as Marketing Manager, Geoffrey leads all our internal technology initiatives including hardware, software, and IT security.
Geoffrey holds a B.S. from Southern Connecticut State University in Marketing with a minor in Business Administration and Computer Science.
Courtney Canterbury
Executive Assistant
Courtney is Sachem Capital's Executive Assistant. Courtney joined the team in September 2021 and has taken off in her role since. Courtney is also our intake specialist on all calls that come to Sachem. In addition, she schedules all of Sachem's property inspections. Prior to joining Sachem, Courtney worked at Thermatool Corp. in the customer relations team.
Courtney earned a bachelor's degree in Sports Operations from the University of Connecticut, where she held the position of the Sports Director at the radio station on campus.
Anthony Mascia
Commercial Mortgage Underwriter
Anthony Mascia is Sachem's Commercial Loan Underwriter, managing key partner and customer relationships throughout our footprint. Anthony's background includes commercial and residential lending, business development and people management. Prior to joining Sachem, Anthony was Relationship Manager for TD Bank N.A. Anthony attended University of Connecticut and graduated with a B.S. in Finance and minor in Economics.
Anthony lives in Guilford, CT with his wife, two children and dog Franklin. He enjoys Golf, Travel, Video Games and Podcasts.
Dave Kosciuk
Director of Business Development
Dave has been in Sales Management within the Life Safety industry for 30 years, most recently as President of Potter Electric Signal's Fire and Security division. Dave roles have been within managing the day-to-day operations for sales and marketing, engineering, tech support and customer service to support double digit growth year in and year out. His mission has always been "customer first", with a focus on product and services second to none. Dave's experience in understanding how to create value add partners to grow a business is critical to his success. He brings a broad spectrum of how to develop long term relationships where both the customer and Sachem Capital can work together to successfully drive revenues and create value added growth for both parties.